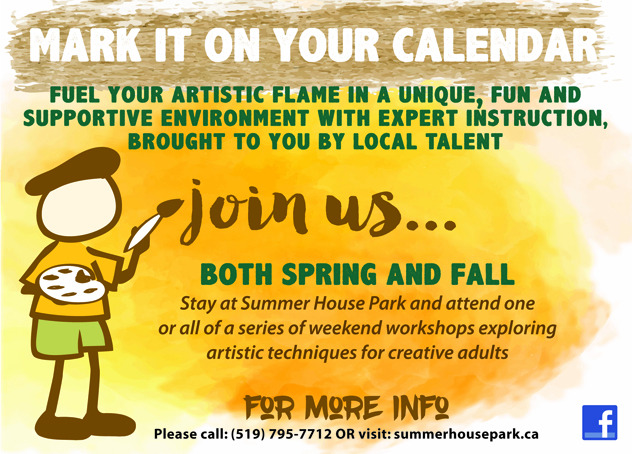 Our Camp & Create workshops are a fun way to learn a new skill, meet fellow art lovers and enjoy time with experts in their craft. We have had the pleasure of welcoming a number of talented artists to share their skills and expertise over the past few years.
Stay for the weekend, learn a new skill, and enjoy some time in nature to relax and inspire your creativity! Workshops are from 3-5 hours in duration and include a wholesome locally sourced lunch or evening snacks prepared in our kitchen.
Currently our workshop programming is on hold due to COVID restrictions. Stay tuned for upcoming workshops in 2022.
Below you will find information about some of our past workshops.