Shoreline Café & Lunch Patio - Restaurant in Miller Lake
The Shoreline Café Restaurant at Summer House Park
Enjoy a breakfast or lunch overlooking Miller Lake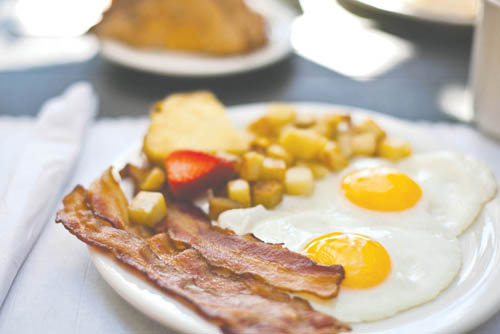 Come visit our Camper's Cook at the Shoreline Café & Lunch Patio.
Your mouth will water when you smell our delicious Belgian Waffles and other specialty dishes cooking in the kitchen!
Served daily from May to Thanksgiving.
We welcome groups. Give us a call to arrange a special meal event with your family, friends or organization. 519-795-7712
Don't feel like cooking?
Our all-day-breakfast and lunch menu is available from 9 am – 3 pm daily.