Boat Rentals, worms, lures - get it all at the shop!
Bait & Tackle Shop at Summer House Park
Stop by the boat house and explore our selection of water toys, beach wear and fishing tackle.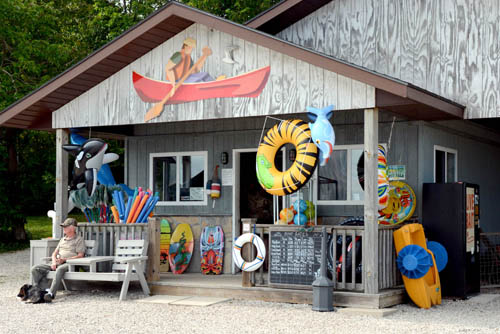 Stop in and talk to one of our boat house attendants to find out what's biting and where! We have a great selection of lures appropriate for the warm water fish of Miller Lake, as well as fishing gear such as poles, reels, fillet knives and more. You can also grab a map of Miller Lake to help you find your way around rocks and shallow spots.
Bait worms are available for sale. Please do not transport bait fish from other lakes to avoid the spread of invasive species.
Beach toys, swim noodles and other beach necessities can be found in our well-supplied shop.