Harvest Celebrations and Halloweekend Fun at Summer House
Camp if you dare this fall and join in our Harvest celebrations and Halloween-themed weekends each October.
2022 ACTIVITIES INCLUDE: Self-Guided Scarecrow Scavenger Hunt and Haunted Hike, Trick-or-Treating, Hay Rides & Haunted House, Campsite Decorating and plenty of café and store specials both weekends! Join us for some spooky fun and help support food security in our local community.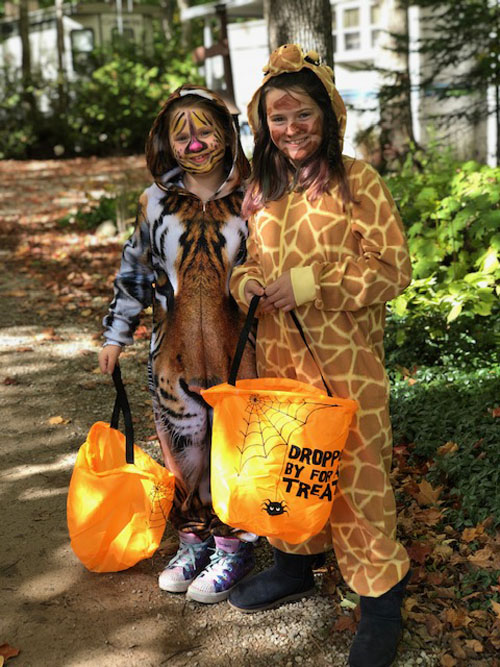 Each year, on the weekend prior to Thanksgiving, and Thanksgiving weekend, you'll find plenty of ghosts and goblins around the park! Join in our organized events and self-guided activities to celebrate the fall harvest and get a jump start on Halloween fun!
The harvest season is also a time to appreciate our good fortunes and give back to our community. During these two weekends we host events which support local organizations that provide food security and well-being within our community.
Thank you for joining us, and for your generous support at these events.
Reserve early to ensure your camping spot!
Some of the past activites campers have enjoyed:

Chilling haunted house fundraiser.
Forest of fear self-guided hike.
Scarecrow scavenger hunt.
Trick or treating.
Prizes for campsite decorating.
Apple cider making demonstrations.
Alzheimers Coffee Break fundraiser.
Camper's Care Food drive
Tasty seasonal treats in our café and snack bar
Fall gift shop specials
And other spooky surprises each year!